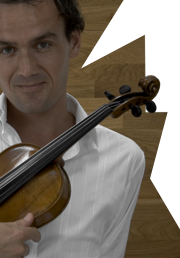 Tor Jaran Apold is a professional freelance violinist based in Bergen, Norway.

New album out now! Norway (2018)

His last recording Nomos (2014) was by award-winning journalist Roald Helgheim (Dagsavisen) reviewed "Exceedingly beautiful.... A musical stroke of luck that has resulted in something of the finest on the record this winter." With "Norway" Apold returns to the same delicate, stirring universe. More...